Meet the Doctor - Christina Brasher DC, BS, BS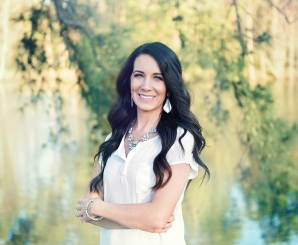 Dr. Christina Brasher has always had a passion for taking care of others, even from a young age. She grew up babysitting, and helping take care of elderly and ill family members. Her care and passion led her to pursue a career in which she could help others. She became a physical therapy technician at Arlington Memorial Hospital and worked there for 6 years. During this time she also completed her first degree, a Bachelor of Science degree in Exercise Science, with Magna Cum Laude honors, from The University of Texas at Arlington. She continued to work at the hospital as an Exercise Specialist in the Cardiac Rehab program.
A few years later, debilitating migraines and a chance encounter with a local chiropractor changed her life. "I found out that chiropractic wasn't just about neck or back pain. It is about whole body wellness, the body's innate ability to heal from the inside out, and the importance of the connection of the brain to the body through the nervous system. And best of all, it is completely natural and drug free. While working at the hospital I had seen the harsh side effects of drugs and surgery, and decided I wanted a natural holistic approach to my health. Chiropractic changed my life by reducing the pain and frequency of my migraines, and improving my overall health and function. This change and knowledge about chiropractic inspired me to return to school to become a chiropractor so I could change the lives of others. There are too many people out there suffering. I want them to know - There is help and there is hope."

Dr. Brasher graduated with a Doctorate of Chiropractic degree with Cum Laude honors, and also a Bachelor of Science degree in Health and Wellness, from Parker University in Dallas, Texas. She is licensed and board certified by the Texas Board of Chiropractic Examiners. She has furthered her studies in prenatal care and pediatrics and is a member of the International Chiropractic Pediatric Association and is Webster Technique certified.

Today Dr. Brasher resides in Montgomery, Texas with her husband and daughter. "Family is so important. We love the outdoors, playing, and being silly together!"

---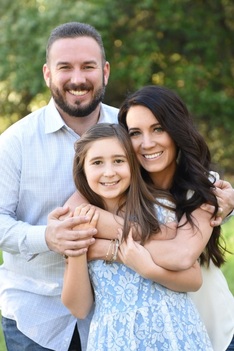 ---
Meet the Associate - Allison Straub

Dr. Allison graduated with a Doctorate of Chiropractic from Parker University in Dallas, Texas. She was awarded the Parker Legacy Award for "demonstrating qualities of an effective leader on campus who will leave a legacy for future students." In addition, she presided as class president throughout her entire time at Parker University and also played on the school soccer team.

Dr. Allison has extensive knowledge in prenatal, neonatal, and pediatric Chiropractic care. She is also completing her International Chiropractic Pediatric Association certification, EPIC pediatric studies, and Webster certification to become a more effective pediatric chiropractor. Her vision is "to empower women to have courage in their bodies' ability to go throughout pregnancy and birth without external forces and for their child to receive chiropractic care during their entire childhood to promote full body health and wellness. It would be an honor to be a part of a mother's birth team and to partner with her to achieve the pregnancy and delivery she has envisioned."

Before Parker, Dr. Allison pursued a Bachelor's of Science degree in Kinesiology at Texas A&M University. She was an active member of her sorority Alpha Delta Pi and regularly attended mass at St. Mary's Catholic Church. She married her husband, Travis, in August 2015 and has two fur-babies (a Golden Retriever, Achilles, and German Shepherd, Barret). She also enjoys playing soccer, yoga, reading a good book, and watching Netflix.

Dr. Allison is excited to be a part of the Amazing Health Chiropractic family.